"Life is good... there's ice cream!"®
Over the last 34 years, we've dedicated ourselves to crafting a selection of the most decadent, creamy, melt-in-your-mouth delights. Each of our treats is carefully assembled by hand and made with the freshest and finest ingredients. From our fruity sorbets to the classic ice cream cookie sandwich, all of our products seek to satisfy sweet cravings of all sorts with uncompromising quality.
Over time, our line of gourmet treats has accumulated a loyal following who see them as an iconic staple within their community. Our goods have been sold at various community events from the East Lansing Art Fair, Folk and Blues Festivals, to a long-term run at all MSU Spartan Sports arenas.
Having this stellar fan base is both an honor and a big reason why we continue to serve today. There is nothing quite like the bright smile and sticky fingers of a customer indulging in their favorite treat. It's that kind of customer satisfaction that makes our work so fulfilling.
PHONE
(517)-374-0110
THE KITCHEN
437 North Larch Street
Lansing, MI 48912
BUSINESS HOURS
By appointment - please call
or: info@meltingmoments.com
CONNECT WITH US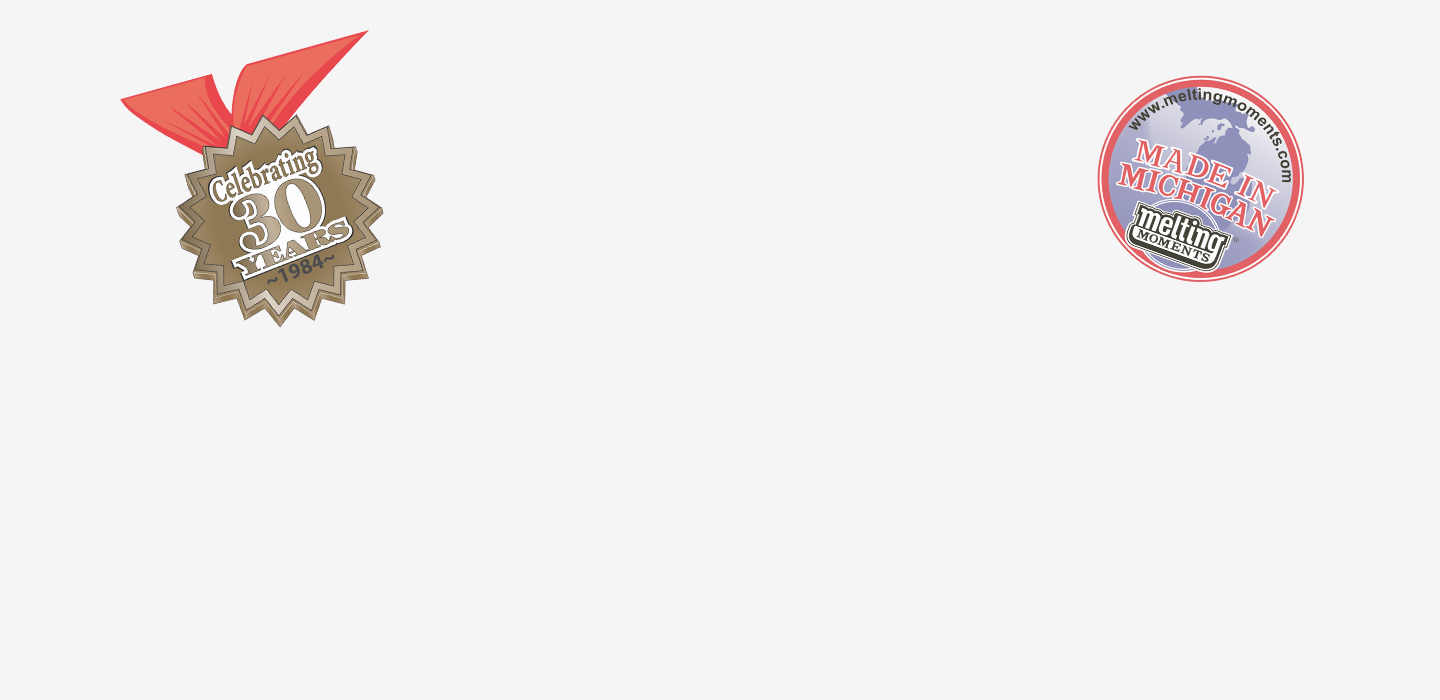 A collection of our signature items. Caution: viewing these images may cause sudden drooling.
Let Us Cater Your Event
Cart Rentals starting at $375.00
Ice cream is the perfect pairing for any event or celebration. Whether you are gathering your family for a reunion, commemorating a graduation, or planning your upcoming nuptials, let us supply our decadent treats to make your event that much sweeter! We constantly receive rave reviews from fundraising groups, booster clubs, employee appreciation events and open house parties. Be creative! Click below to fill out our form and learn more about our catering packages.
As a connoisseur of the ice cream cookie sandwich, I can officially say there is none like it!
-Brian Harrison
The BEST ice cream sandwich you will ever have! Hands down!
-Amy Elizabeth
These have been my absolute favorite indulgence for over twenty years!
-Michelle Madden
Got a craving only a Melting Moments treat can satisfy? Chances are there's a retailer that sells our products near you! Simply enter your zip code and our map will pin point the closest location.
We would love to hear from you!
You may contact us through Facebook or feel free to fill out this form.